Back to all posts
Posted on
SOCK HOP! and FOOD DRIVE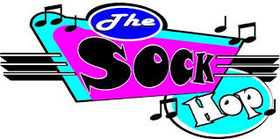 Our school is supporting the 13th Annual Operation SOCK IT TO 'EM again this year by collecting new socks to make someone's Christmas a little warmer! We will be holding a SOCK HOP on Dec. 10 during noon hour recess (12:20-12:40) and having lots of fun with familiar tunes like The  Bunny Hop, The Chicken Dance, The Hokey Pokey - just to name a few. Admission is a pair of socks! (optional) Come and join in the fun!
We are also supporting the local Food Bank and are accepting non-perishable food items up to Dec. 17.
Thank you again for all your ongoing support!