Back to all posts
Posted on
Dorothy Dalgliesh spreads Spring wishes!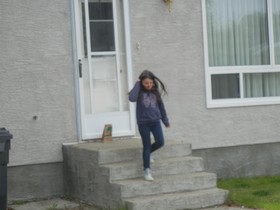 Students from Dorothy Dalgliesh School were sharing happy spring wishes today as they delivered potted flowers and cards to town residents. The students got together in their school family groups and were excited to give back to their community. Almost all the flowers were grown from seed by the Grade 1 class as part of their Science unit.
Dorothy Dalgliesh wishes everyone a Happy Spring!