Back to all posts
Posted on
DDS students spread kindness into the community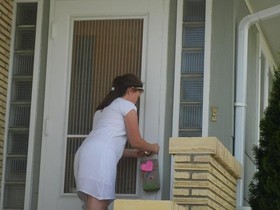 Today was our semi-annual school family activity where students came together in their school family groups and went out into the community of Picture Butte delivering potted plants and spring wishes to residents. Each resident in the designated area received a spring plant in a colorful hand-decorated bag along with a gift tag. Our theme was "GROW" with us at Dorothy Dalgliesh School!
The Grade 1 class grew and cared for the little plants as part of the Gr. 1 science curriculum. They then transplanted them to share their kindness with everyone.
We wish everyone a Happy Spring!