Back to all posts
Posted on
WE LOVE OUR VOLUNTEERS AND BUS DRIVERS!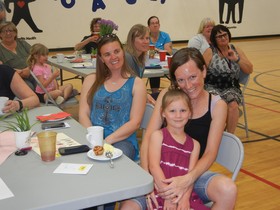 Dorothy Dalgliesh School hosted our annual Volunteer and Bus Driver Appreciation Tea on Tuesday, May 3, 2016. Guests were invited to kick back, relax and enjoy having a snack while being entertained by performances from each of our classes. 
We really appreciate all our volunteers who help out in any capacity to make our school the wonderful place it is. It takes dedication, time, commitment and a lot of hard work. 
THANK YOU!